Implema.
Implema, founded in 1998, is Sweden's leading specialist in fast, safe and cost-effective implementation of SAP and Microsoft Dynamics ERP software. With almost 25 years of experience, Implema – together with carefully selected partners – guides Swedish and international companies on their digital transformation journey towards sustainable, efficient and future-proof business processes.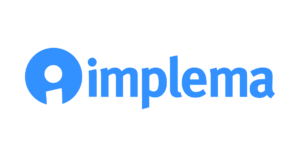 Value creation plan.
Strengthen the organization and the board to support continued rapid growth in the Nordics.
Continue to develop Implema's employer branding to attract, develop and retain competent employees.
Expand the scope of services to support Implema's customers' digital transformation journeys.
Accelerate growth through selected strategic acquisitions.
Stockholm, Sweden
Headquarters
~60%
Litorina's ownership